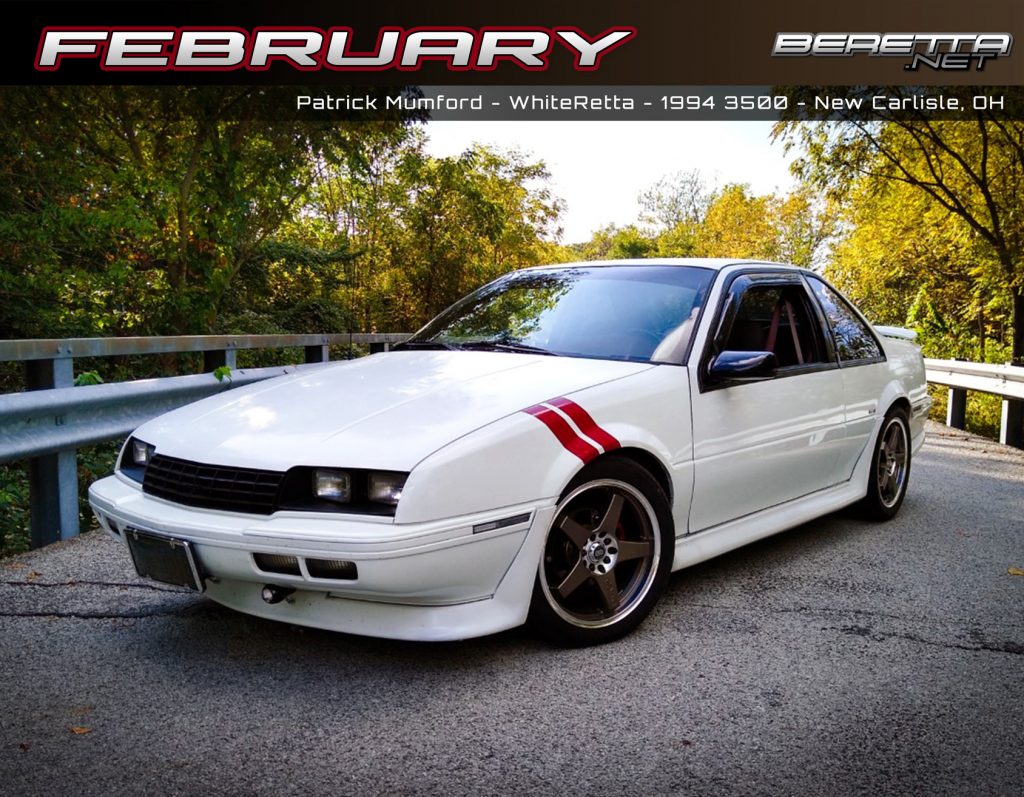 Patrick Mumford's 1994 3500/GTU Swapped Base
Here are some words from Patrick about his beautiful 1994 base model (if you can even consider it that anymore!):
The car you see today, a well optioned 1994 base model, is nowhere near what it was in May of 2008 when I first picked it up, as a winter beater and gas saver. What appeared to be a worn down, beaten Beretta that I HAD to have is now my pride and joy.

The car's been through many phases in the past decade. Currently a mild 3500 swap, with Indy GFX, 17×7 Enkei's, and FE3/Z51 suspension on Canuck springs, along with a nice assortment of custom and discontinued parts. There's plenty more to it than that, but the simple run down will suffice. Those that know the car understand!

The car also attended it's first ever BerettaFest in Bowling Green, Kentucky over the summer, with plans to attend more in the future! Speaking of the future, I don't know what all plans are in the car's future, but it's nice to note, no good project is ever finished!