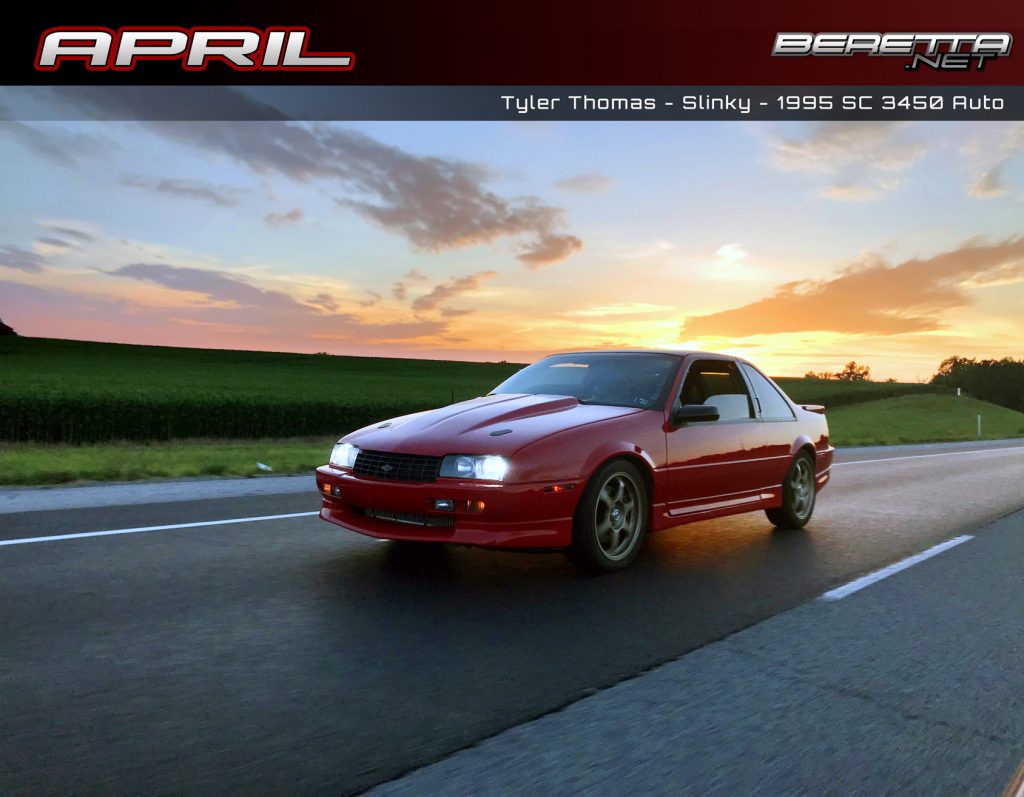 Tyler Thomas' 1995 Supercharged 3450 Automatic Beast
Note that as of April 2020 this car is currently for sale and you could be its next owner! Hop onto our Chevrolet Beretta Parts and Auto Sales group on Facebook for more details. Here's some more about the car from Tyler:
Well, let me start by saying that it has been a long journey building this car. I have owned Berettas since 2008; this is my 2nd. My first was also my first car in high school. This car started out as a shell brought to me from some good people out west. They towed it with a van for a long road trip to my house in SW Pennsylvania. They seemed to be as happy to put it into my hands as I was to get it. I knew I wanted this build to be bigger and better than my previous supercharged setup, aka the garbage RSM kit I bought.


I completely re-machined every piece on the supercharger kit over time. I had a good friend of mine rebuild the engine, install forged internals, a cam, and lastly and most importantly road-tune it. Over the past three years of working on my girl, I finally feel like she is to a reliable point. I can wake up and take her to work, sit in traffic, and beat the hell out of her and not worry about something failing. I also had her on the dyno last fall. I found out after 9 psi my intake air temps went through the roof causing my timing to retard, I ended up making 308whp 368tq. I have since upgraded the water pump for my W2A intercooler system and also gone a stage colder on my plugs. I hope to make it back to the dyno sometime this year and improve those numbers with the newer modifications. I may even possibly go E47 or full E85 to see what type of power I make.


If you have any interest in learning more about my Beretta feel free to message me to talk, there are way too many modifications to list.