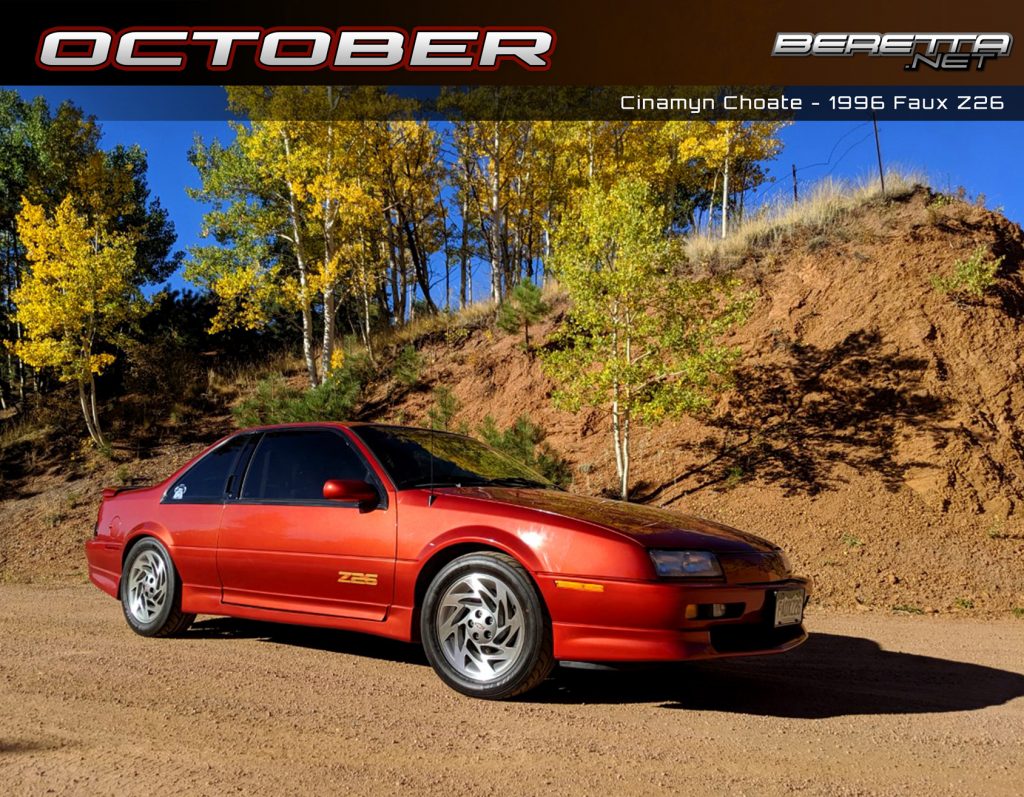 Cinamyn Choate's 1996 F26
Here's some more from Cinamyn about her 1996 FauxZ26!
The FAUXZ26 ("FOZZIE – the faux Z") was admittedly unwanted when I first saw him. He was a base model with a disgusting, trashed interior and quite a sad exterior when my husband presented him to me. After much debate and the decision to "upgrade" him to a Z26, as well as get him painted, I finally got on board. Too much money and 2.5 years later, I can't imagine not having him. I plan to keep him until the end! He's the only Z26 you'll ever see with a stock 2.2 4cyl engine!
This is one beautiful ride! Here are a few photos of the transformation for your enjoyment: