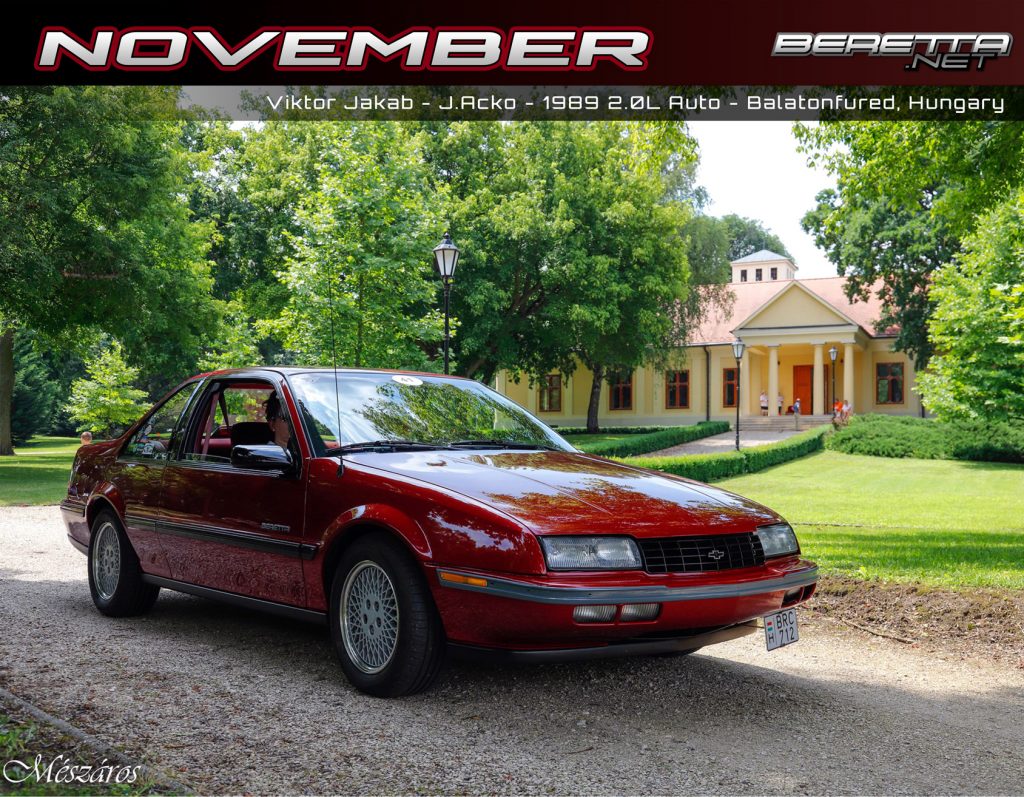 Viktor Jakab's 1989 Base
Here's more from Viktor about this beautifully restored Beretta:
This is the ONE among the several Berettas that we own. It's my mum's first ever car she got back in '94 and we've own it ever since. The car was a great daily for 20 years, but it wore the marks of the years. So we decided to keep her anyhow and try to bring her back to her former glory.

It took 4-5 years to fix everything on her and that included everything (not in the Choate way, but the closest as it gets). Full repaint, interior restoration, full suspension changed, new engine and all the engine bay done, full undercoating done among others. She's a 4banger and has very few extras like the Auto trans and AC. She's definitely not the fastest, not the coolest, but the most important car for the whole family and I hope I can keep her running for another 30 years at least.
Check out the transformation! I gotta say, being from Wisconsin, the tidiness of the underside of this car does not compute with me. Unreal!