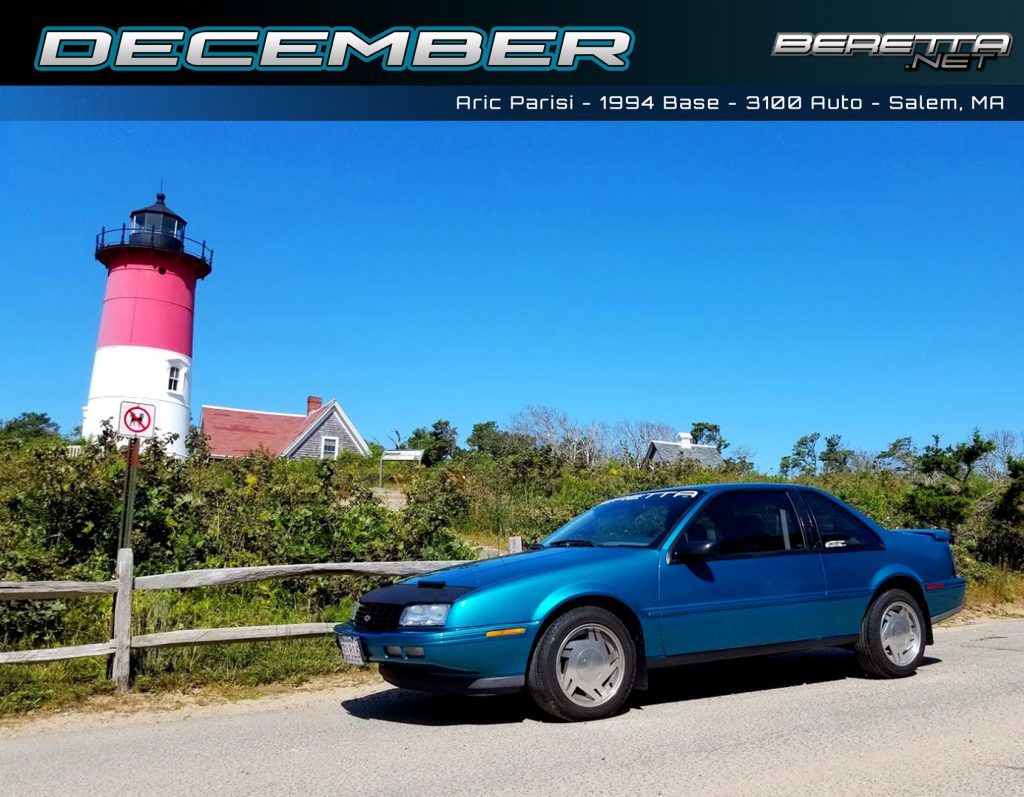 Aric Parisi's 1994 Base
Here's some more from Aric about how he acquired his taste of Berettas and what he's done to the beautiful 1994 base you see above!
It all started in 1999 when I owned my first Beretta, a 1994 base with the 3100 V6. I did a lot of mods to it, but unfortunately got in an accident the following year. In 2017, I decided to relive my youth and find a replica of the car I had once owned, and after some research, I found one in Ohio.

The Beretta needed a bit of work. Since I purchased it, I've done a lot of body work, including new rocker panels, a hood, and a passenger door. I also added new fuel lines, a fuel tank, new sub-frames, new springs, and GTU wheels and body kit. It's also getting fresh paint! Performance-wise it has NGK Iridium spark plugs, Taylor wires, a cold air intake, and straight-pipe exhaust. I am always thinking of what to add next…
Right on, Aric! We look forward to seeing the evolution of this Beretta!