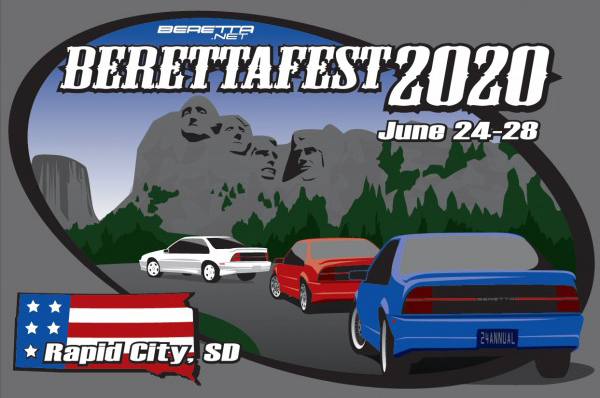 Join us in the beautiful landscape of South Dakota as we venture into our 24th year! The event takes place on June 24-28, 2020. See the full itinerary and register by clicking the Berettafest 2020 logo or link above.
Please note that there is a new spectator option this year! If you want to come but no longer have your Beretta/Corsica/Tempest, or are looking to get into the group but want to check us out first, this is the option for you! Specific instructions for this option are on the registration website.
Registration will close at 11:59:59 EST on May 31st, 2020.
See you all in Rapid City, SD in June!