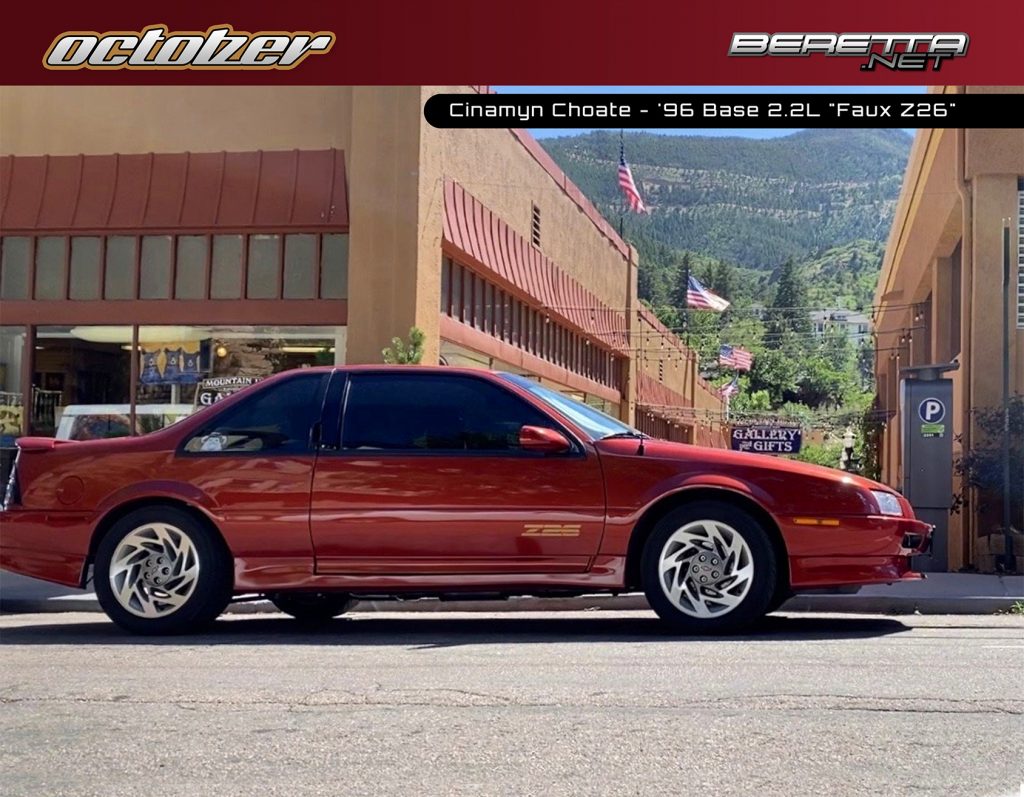 Cinamyn Choate's 1996 Base 2.2L "Faux Z26"
October's Beretta of the Month hits a lot deeper this year. Here's some words from Cinamyn about this beautiful car and the amazing human that spread the love of Berettas to his whole family.
This 1996 Base was given a second lease on life by the late Aaron Choate. Aaron picked this car up totally trashed and abused and presented it to me. I refused to go near it. He later purchased another car, a donor Z26 and talked me into saving this car. 2.5 years and too much money later, it became my pride and joy.

FOZZIE – The faux Z is the only Z26 you'll find with a little stock 2.2 4 cylinder engine. It will forever remain a tribute to the late Aaron Choate along with the other 3 Berettas in our collection.

Happy Birthday Aaron

10/2/78 – 3/1/21
I don't like to speak for everyone, but I think it's safe to say that Aaron's impact on the Beretta community as a whole was and is still monumental. He was always there to offer help and advice, a TECH2 scan (seriously, the dude was in the area for work and made a detour to help diagnose my GTZ), and a friendly jab.
Here's a small glimpse into the labor of love that transformed this car: