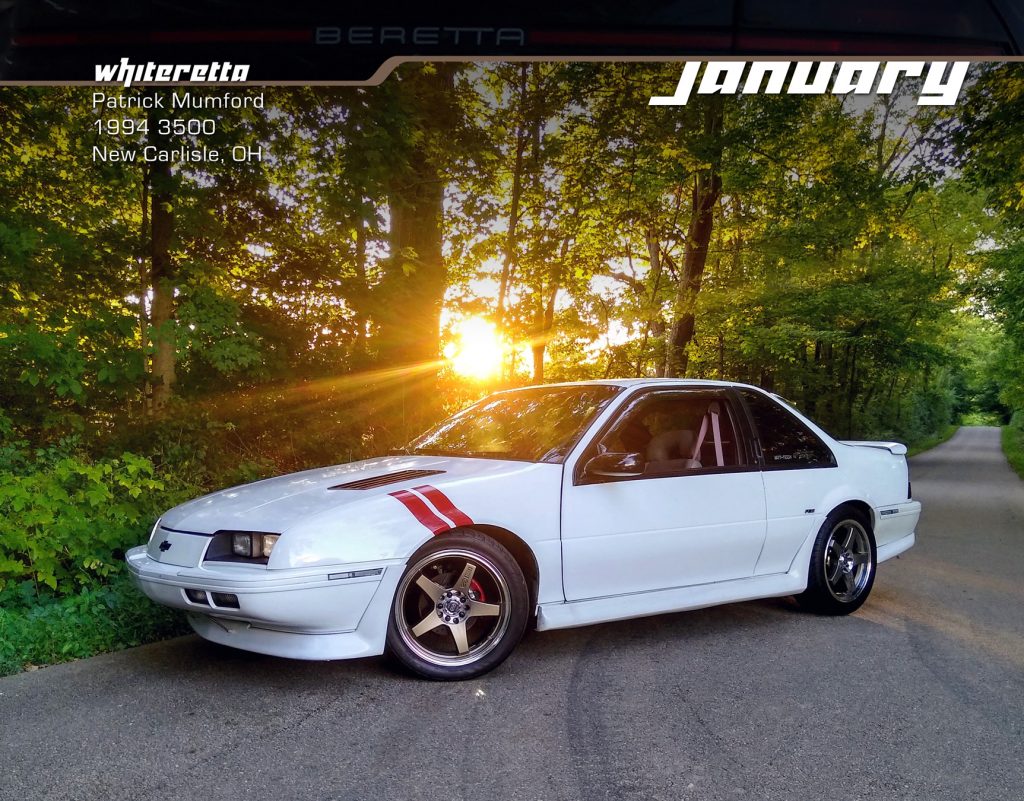 Patrick Mumford's 1994 Beretta
We're starting off 2022 with a multi-year Beretta of the Month winner! Here's some more from Patrick about this choice ride!
In May of 2008 I was on the search for another Beretta after selling my first one a year before, and came across this one for $700, and I knew it was going to be mine. Fast forward almost 14 years, and she's still mine, but nowhere near the same car.

It now has a mild 3500 swap, Indy GFX, Z seats with lots of little interior touches and updates, upgraded suspension with Z51 bars and Canuck springs, custom 2.5 exhaust with Pacesetter headers, and 17×7 Enkei EV5's. Lots of detail has gone into it, more than I can even mention.

The car was also in the online magazine The Gearhead Project in April last year, and was also in the Reader's Rides section of Chevy High Performance Magazine in March 2015.

It's starting to show it's age, like most high mileage 90's cars that are still on the road, but it's not going anywhere. This is one car I never plan to let go of!