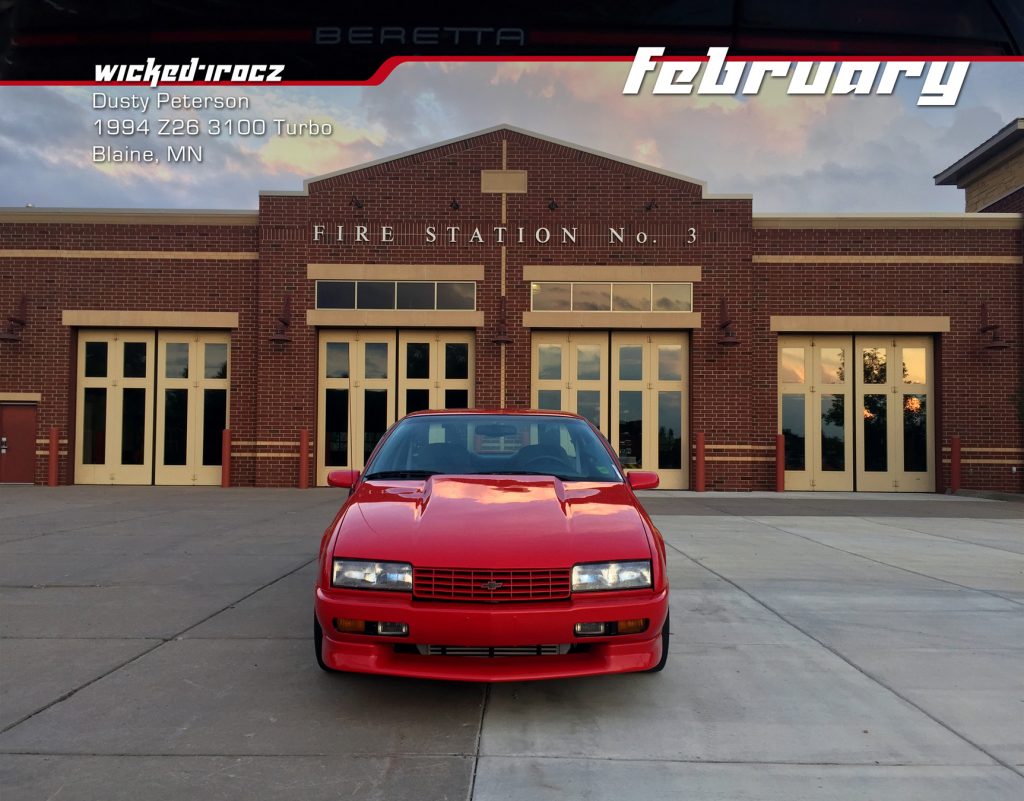 Dusty Peterson's 1994 Z26
For February, we've got a real treat. Dusty and the WI/MN/IL/IA crew were my first friends in the Beretta community, and this one really takes me back to those days. I remember helping to (very carefully) remove and install interior bits for this car at Nitrofest during the drag racing day, as well as ogling (as I still do) that custom cowl hood. But enough from me, let's hear the story of this car from Dusty's perspective!
As a child I planned how I wanted my future. Being a motorhead, even at the young age of 10, one of the things I planned for was what vehicle I would get when I was 16. I wanted a IROC-Z for my fun car and I wanted a Beretta for my daily. The desire for these two cars was based mostly on looks but also on handling. At 14, my cousin hired me to detail his GF's (now wife) teal Beretta GT and I absolutely loved driving it. I had saved up enough money just before I turned 16 to purchase my IROC-Z (started out as a father son project where we each owned half) and later that year I bought my Beretta Z26.

The Beretta was bought from a single guy that had a simple house with a 1 car detached garage where the Beretta was parked, a motorcycle, and a Saturn SL. He was so concerned with his yard that we weren't allowed to walk on it and he only walked on it wearing special shoes. This yard was perfect, I doubt there was a blade of grass more than .5" different in length anywhere on it. He had bought the car from a friend of his through his work (Saturn of St Paul) when it was only a year or so old as his friend didn't want something so flashy anymore. While owning it, he added a bug deflector, factory mudflaps, all season floor mats and had the front fog lights replaced under warranty as well as the front speakers filing the claim stating he thought the light output and sound had degraded. Keep in mind, the car was 6 years old and had 43000 miles on it when I bought it. Included with the car was a factory sun deflector and a factory umbrella. It had been driven during 2 winters and stored indoors all but the first 2 years. I planned to drive it year round upon purchase but quickly realized that I couldn't bring myself to subject this car to that so it mostly came out only on nice days or when I had to drive a long distance as my first vehicle was a 77 K20HD.

I originally had an AIWA portable CD player with a tape adapter. I changed the bug deflector out for a LeBra, swapped the stock muffler for a glasspack with a Z28 tip, made a custom intake, changed the radio with a Pioneer CD unit, swapped the speakers out with Polk, and took it to BerettaFest 2003 where I met Rex, Aaron, Dutin, Kurt, Brad, Canada, Buls, Paul, Kelly, Cack, Andy, Tim, Pat, Dave, etc for the first time. Prior to that, I had only lurked on the forums. Racing my car vs Rex's and riding along as Rex and Aaron raced in the tunnel under the airport was incredible. I met Devon summer of 2004 when I sold him a Quad4 W41 out of an Achieva SCX which started our manlove with a fair bit of Brad and some Cack sprinkled in for good measure. I enjoyed the car for a couple more years and AutoX'd it a few times (actually doing pretty well) before coming to the conclusion that I either needed to sell it and get something I didn't care about to actually use as a daily or I needed to REALLY make it mine.

I ended up doing the latter and decided to actually make its straight line speed match its looks and handling. I thought through many options and came to the conclusion I wanted to be different than the normal 3400 swap (helped with Canada's), didn't see a way to package a supercharger without being Mcgavin or spending more than I had on an RSM kit, and wanted the power all the time unlike nitrous so I went turbo. I built my kit in a way where it could be fairly easily duplicated, kept plans, even wrote installation instructions for some of it as more people than I could count wanted to buy a kit and I was willing to build them. The car was turbo'd and running early in 2006 making it the 1st Turbo 4t60-e, 1st Turbo 3100, 1st Turbo Z26, and 1st 94+ Turbo. I named my side business twinZperformance that summer based on the same PPG paint being used on both my Beretta and my IROC-Z after my Beretta was keyed by an intoxicated person near the dyno facility. Devon, Kelly, and I started doing Nitrofests at Rock Falls Raceway in WI each year for many years where we got to know Mark, Chad, and few others.

The car keeps getting small updates here and there, holds the title of fastest stock long block Beretta running a best of 13.255 at 101, and is driven on nice days and to a few shows each year getting looks and comments almost every time out.
Here's a couple of digital relics from my personal collection from 2008-10 featuring Dusty's Beretta: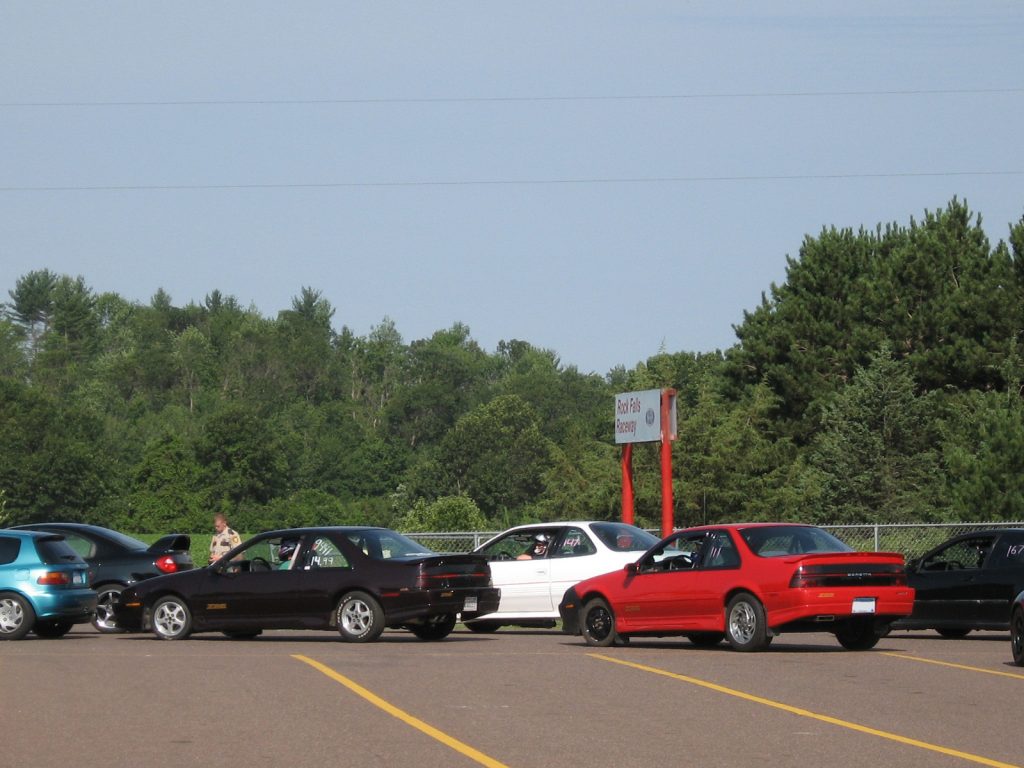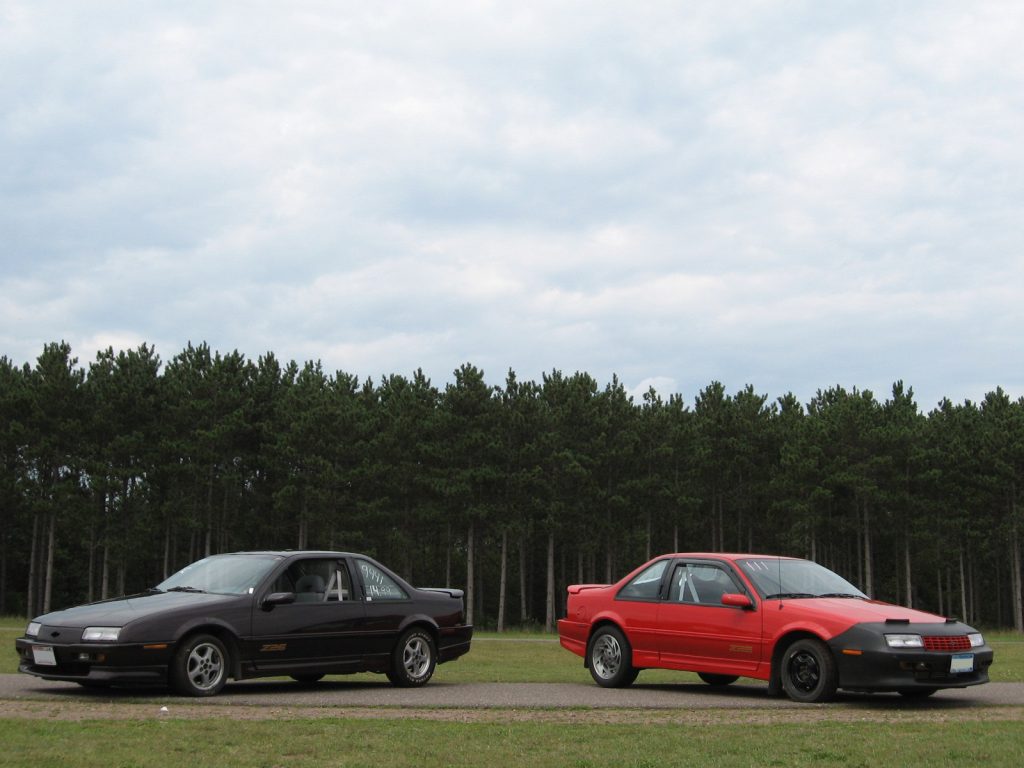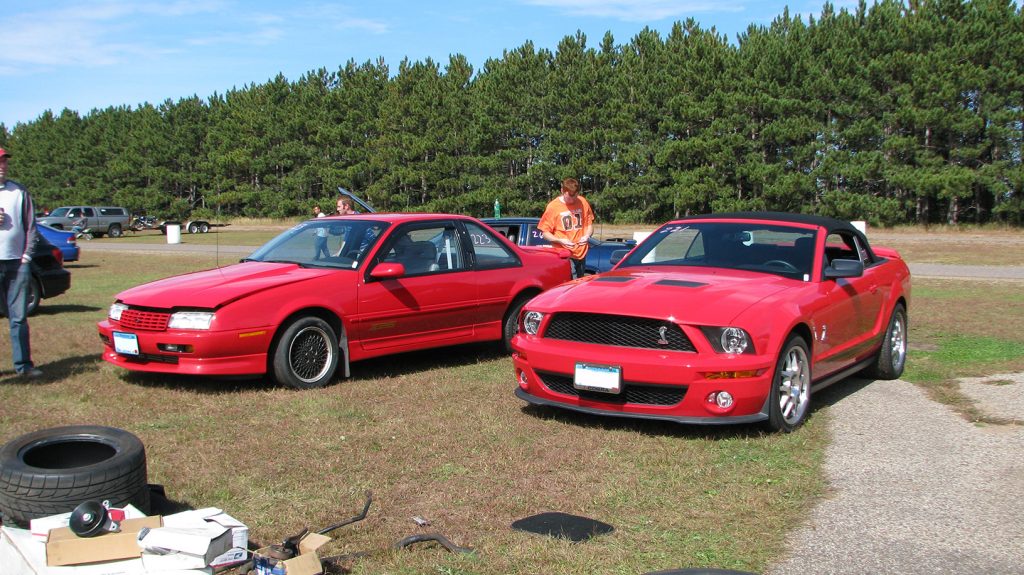 And as a bonus, here's Dusty and Devon trying to help me make my Beretta faster, haha: