Beretta Fest 2016 will be held in Ocean City MD!
Congratulations to Brian Kimmit and Andy McKevitz for your winning proposal!
BerettaFest 2016: OCEAN CITY, MARYLAND.  June 23rd – 26th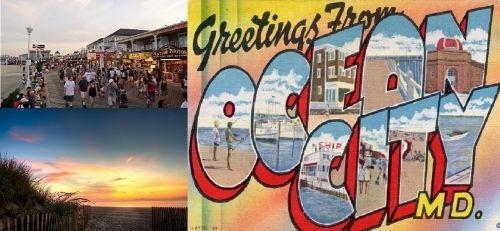 Welcome to Ocean City, Maryland, an oceanfront vacation destination along the Atlantic coast that features 10 miles of FREE, clean beaches and world famous Boardwalk. With a variety of accommodations and things to do, there is truly something for everyone in Ocean City! Stroll the three-mile Boardwalk along the seafront, enjoy shopping and games while sampling salt water taffy along with other old fashioned treats. The summer season explodes with special concerts, beach bonfires and kids' activities. Nature enthusiasts will love nearby Assateague Island, home to deer and wild ponies.
BerettaFest 2016 will mark the 20th Anniversary for our national event! We want to make this one an extra special event and have a few surprises in store for the group! One of the things we are going to TRY and make happen is a slight change in accommodations. We are currently investigating the feasibility of renting a block of condos or perhaps some type of large rental home(s) in lieu of a traditional hotel/motel as we've done historically. We cannot promise anything yet as many of the 2016 rental contracts do not renew until the end of the current season. If the condo idea proves impossible, we will have our tried and true hotel accommodations as a fallback. We welcome your input! Please give us your feedback on this idea.
A Sample of Local Attractions Includes:
Proposed BerettaFest Itinerary:
Wednesday, June 22nd (Unofficial)

Early Arrival and Taco Night!

Thursday, June 23rd

Official BerettaFest Registration until 12pm
Settle in and get acquainted with new friends and old
~5:30pm – Group Dinner @ Hooper's Crab House or On The Bay Seafood (group size dependent)
~7:30pm – Amusement Park (Jolly Roger at the Pier) and Boardwalk Attractions

Friday, June 24th

10:00am-12:00pm – Group Photo
12:00pm – ~3:00pm – Ziplines and Aerial Rope Course @ Frontier Town High Ropes Amusement Park
~3:00pm – Poker Run (We will be traveling by car to various sites along the way)
Evening – Relax on the beach until dark (bring coolers and camp/beach chairs)

Saturday, June 25th

AM – 11:30am – Prep/Clean cars for car show
12:00pm to mid-afternoon – BerettaFest Picnic and Car Show @ Park (Location TBD)
~6:00pm-? – Sunset Ocean Cruise (TBD)
Evening – Take time to relax at the hotel/beach or take time to possibly help repair the "BFest or Bust" winner's car!

Sunday, June 26th

Get packed up and say goodbyes until next year!
Convoys are encouraged!
Thanks for taking the time review our proposal and cast your vote! If you have questions or comments regarding this proposal, please contact us:
Brian Kimmitt (DanteGTZ on BerettaNet)
Andy McKevitz (yellow3800 on BerettaNet)